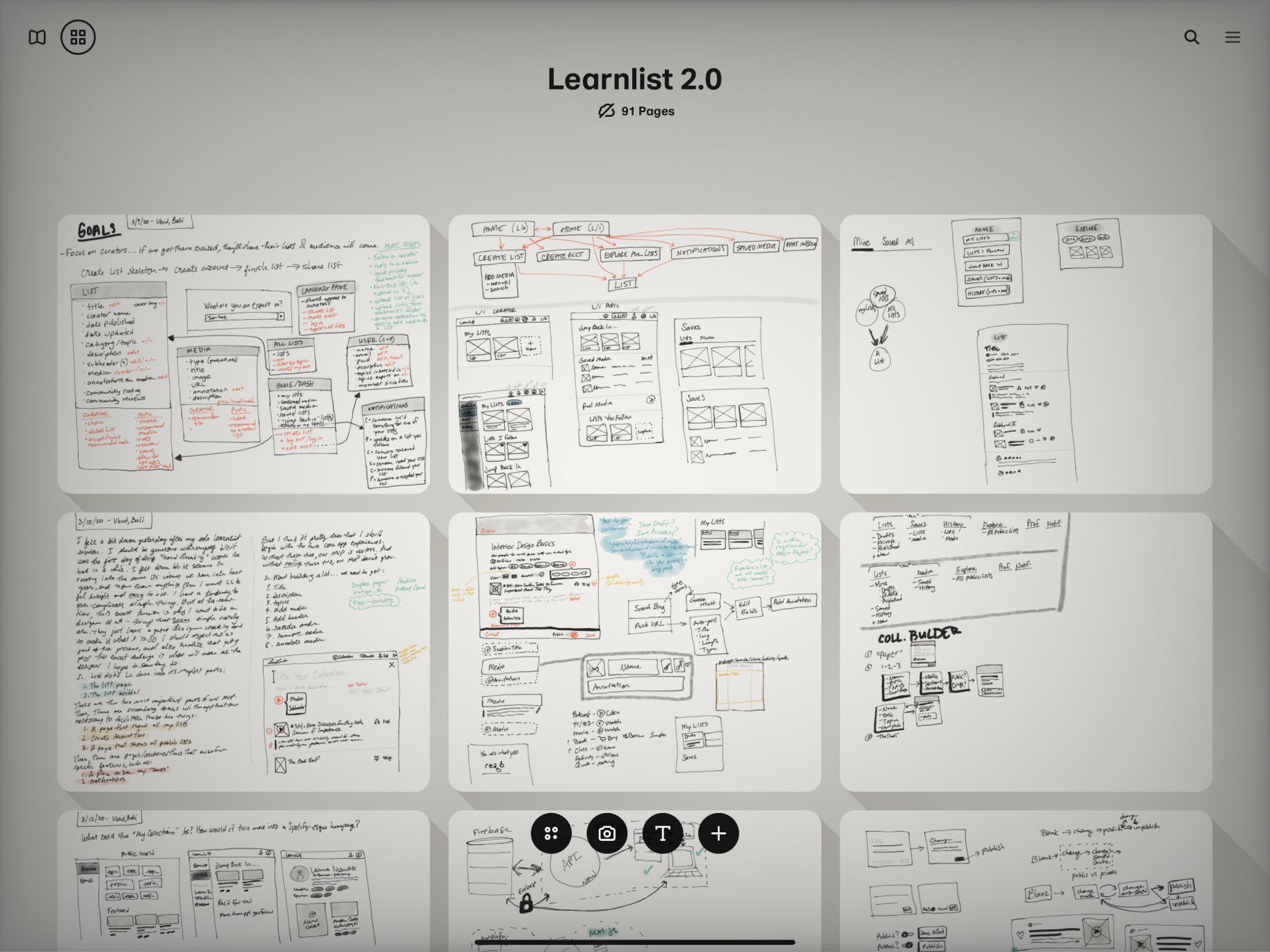 First things first: a sitemap that pares back functionality. Learnlistt 1.0 had a bunch of potentially useful features that ultimately made the UX confusing. We made this version as simple as possible without sacrificing the core functionality of the idea.
Top: Once we had the MVP online, we dug deeper to make this journey map of an anonymous viewer becomes a "learner," our term for an engaged logged-in user.

Bottom: Chart to help us figure out if learnlistt.com should have different experiences for anonymous visitors and logged-in users. We changed the homepage a lot based on what we learned in conversations with users.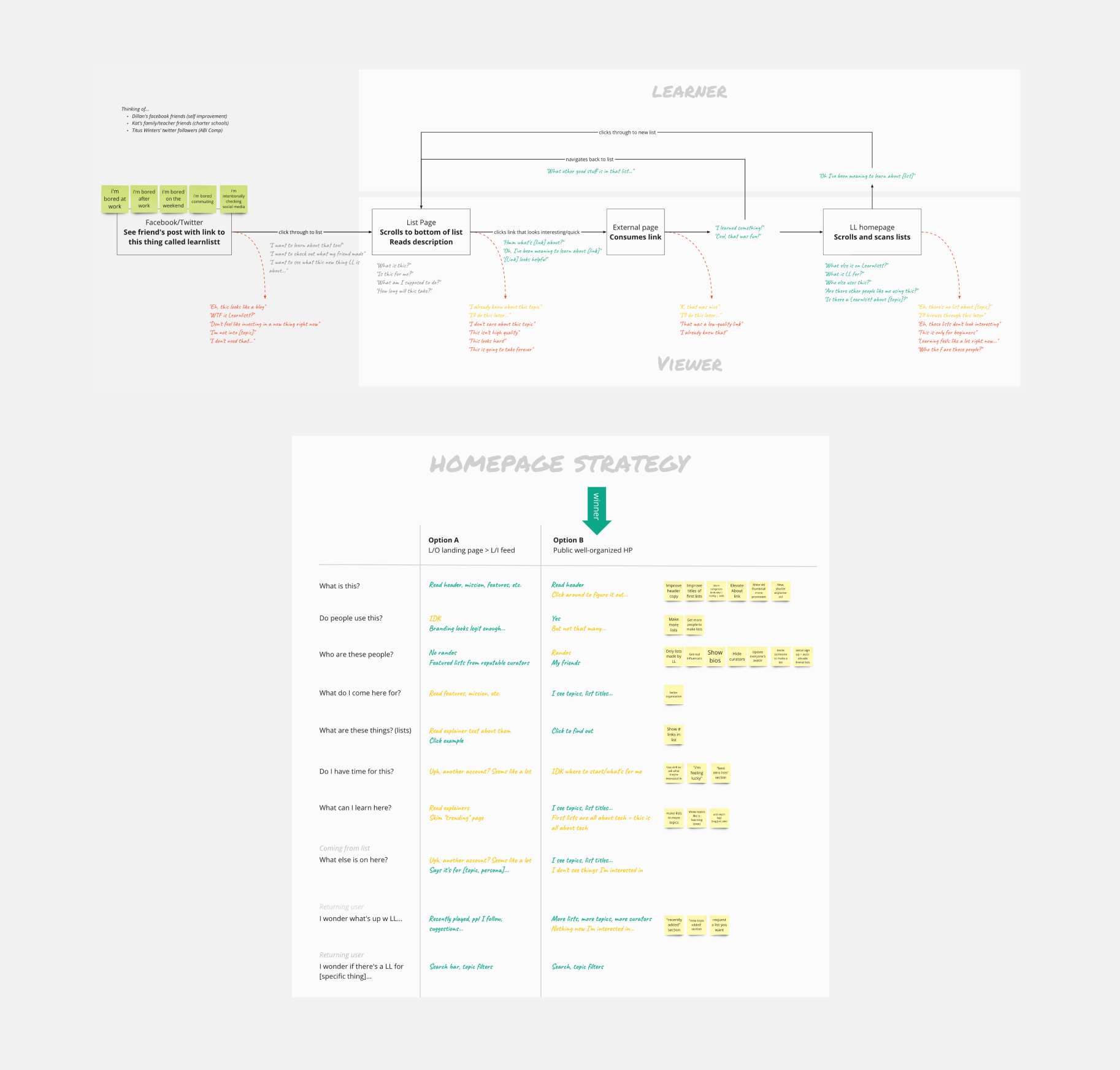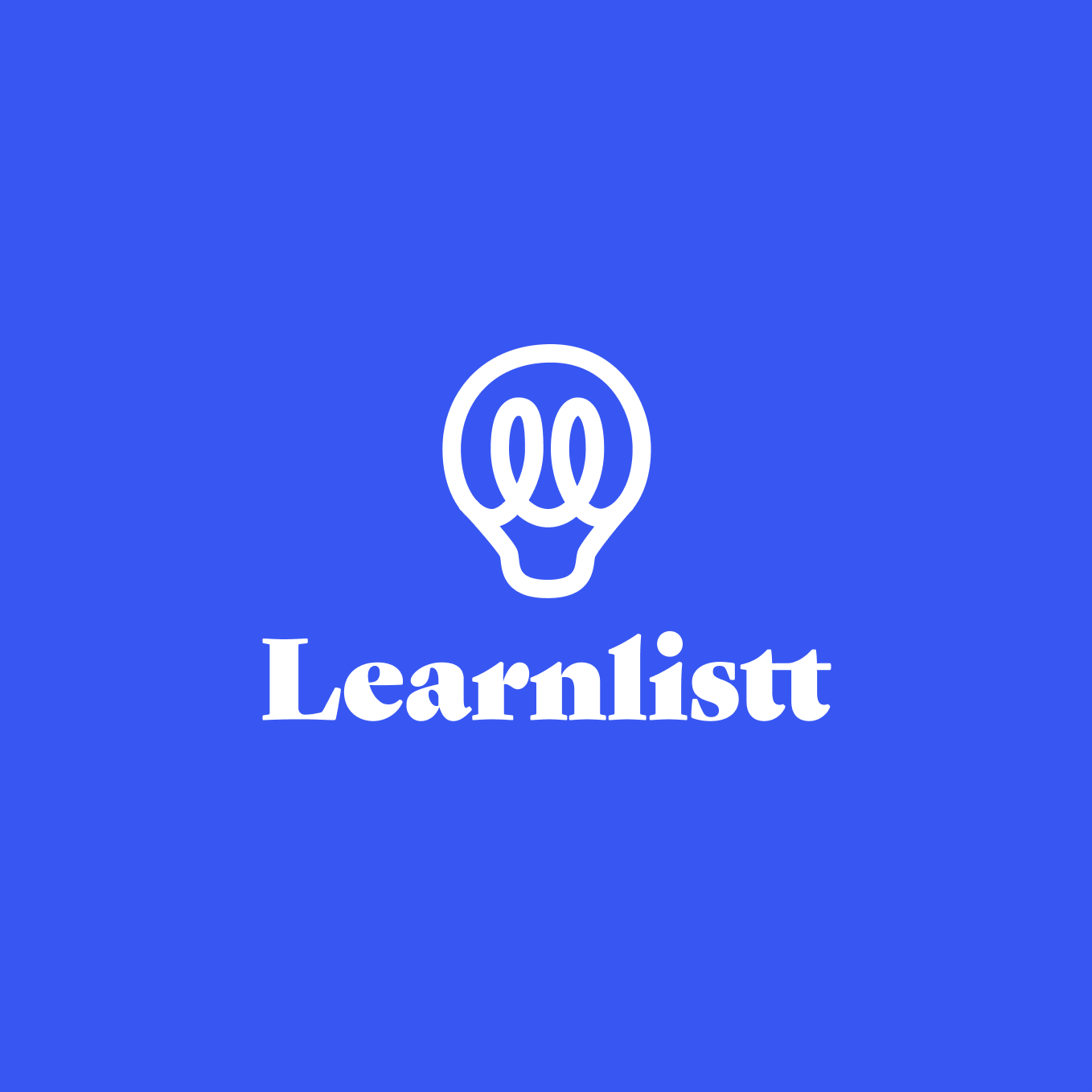 The logo highlights the double L and the lightbulb symbolizes knowledge. The font was, quite frankly, something funky we've always wanted to use.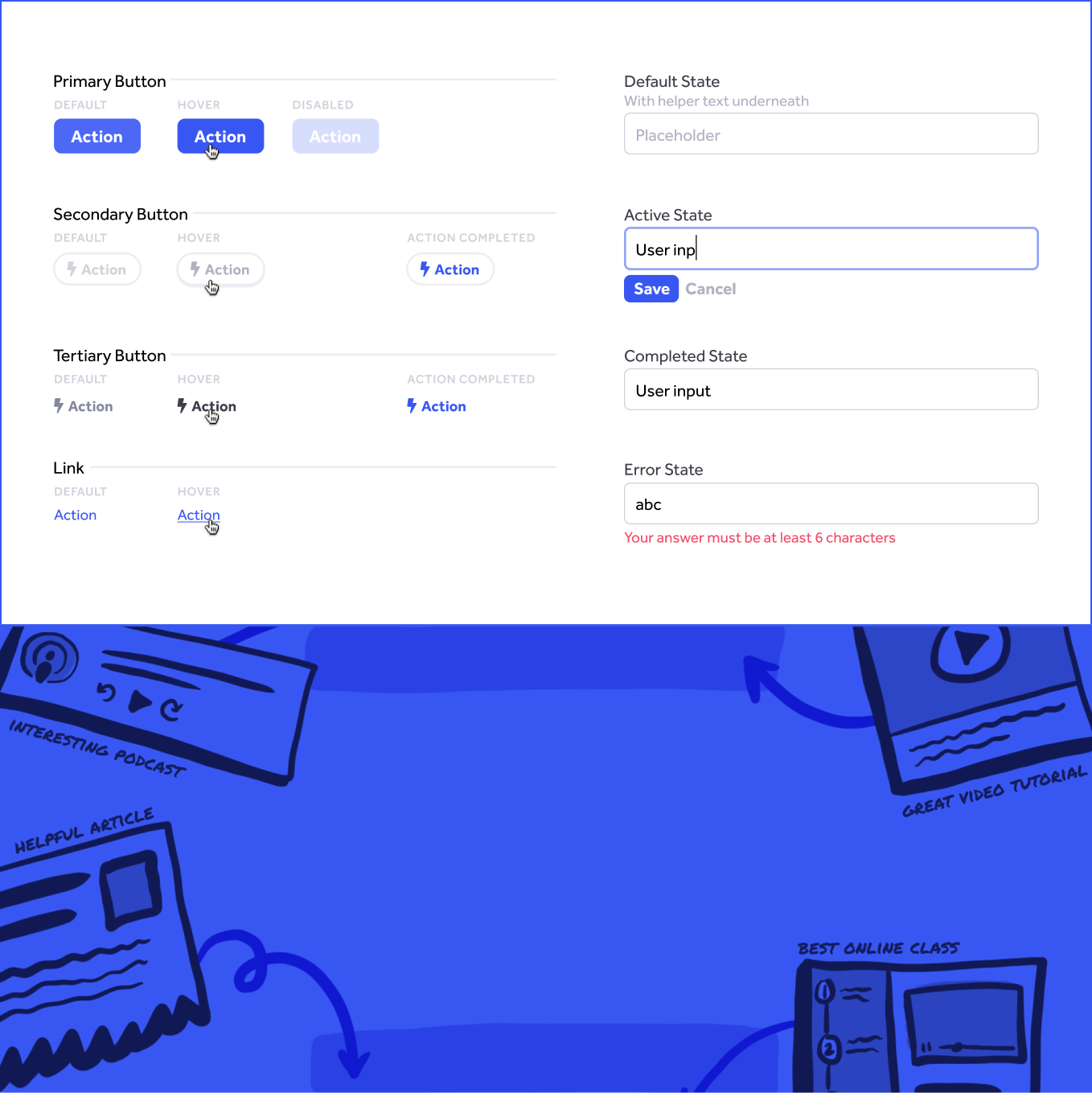 The brand and UI kit came together quickly. We chose just one color to use throughout the UI to reduce clutter. We based the illustration style on a typeface called Permanent Marker, which we used sporadically for small callouts and tooltips.